Hannover
The elector George III has not visited the homeland of his father prince Frederic and grandfather George II. In fact Hannover is ruled by London and its privy council at home. Because of that split the ruling noble families dominate the politics in Hannover. Hannovers economy is based on agriculture and the tariffs of the trade routes passing through the Hanoverian lands on its excellent streets and rivers such as the Elbe.
Furthermore the newly founded university by George II has become one of the intellectual centres in Germany. It attracted intellectual as Lichtenberg, Pütter or Kästner.
But do not underestimate the strength of the Hanoverian army. At the end of the Seven Years War Hannover fielded an army of around 50.000 soldiers. Today, the cavalry rides well bred horses and has a high level of training as well as the artillery and infantry. The training is even provided by the officers and not the NCO's as in other factions. How well the Hanoverian can fight they have shown recently in Gibraltar under Elliott and in India. In addition brilliant young officers such as Scharnhorst or Charles von Alten are the future of the Hanoverian army if you are willing to replace the old officer corps.
So you have to decide: shall you take the risk and leading Hannover to independence from Great Britain or will you stay loyal and may be dragged into the next war for Britain's glory while staying under Britannia's protection?
Historical characters:
Government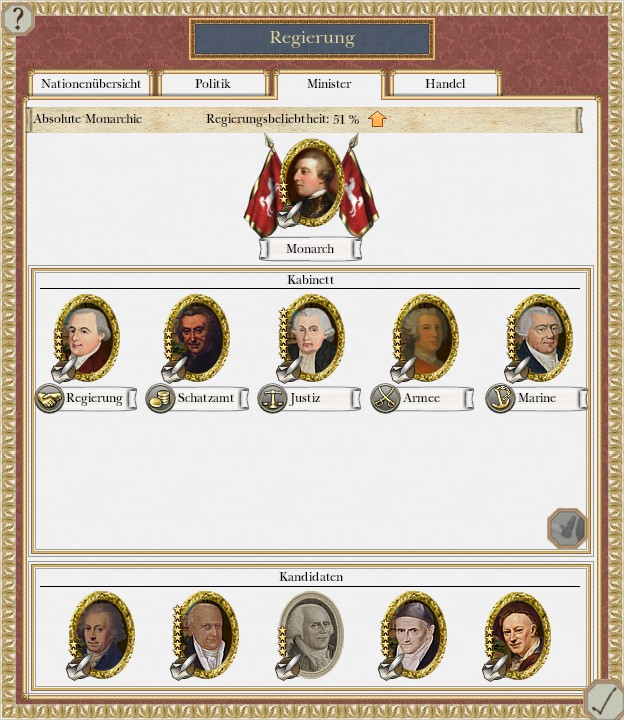 Generals

Admirals

Christian Gottlieb Daniel Müller (starting admiral)
Joachim Deetjen (no recruitment limitations) NEW
Scholars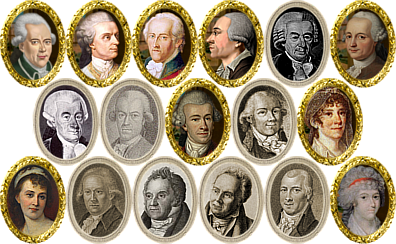 Envoys